Open House Information 2021
Welcome to Middle School GHP Parent Information Night - Feb 18, 2021 @ 7:00 pm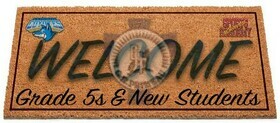 Welcome Grade 5 Families & New Students!Grade 5 Transition Night and Open House Information
It's Almost Time!! We are SO EXCITED for you to join the GHP community.
We are busy planning events to help make a smooth and informed transition to GHP where we have, "Pride & Faith in our Students!"
Please join us for our GHP Welcome to Middle School Transition Evening (Grade 5 Parents) on Thursday, February 18 @ 7:00 pm
All parents, guardians and students are welcome, especially if your family is new to Middle School.
Please REGISTER HERE
For February 18 via Google Meet link is HERE.
Click here for Parent Information- Welcome to Middle School GHP Parent Information Night - Feb 18, 2021 @ 7:00 pm
GHP Virtual Open House March 3, 2021 @ 7:00 pm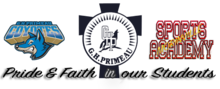 Join us to learn more about our amazing school!
Our GHP 2021 Open House on March 3 @ 7:00pm is going virtual this year!
Visit us online for a self-directed exploration of our school.
Meet the GHP Staff
Explore our school with a "self-directed" virtual tour 
Learn about our programming choices for English and French Immersion 
Meet our Sports Academy team for Hockey and Cheer
Discover our dynamic program options
"Visit" our school teams 
Q&A opportunity with each school team
See You Soon!  Click here to register. 
GHP 2021 Open House Video Trailer
GHP Virtual Open House Postcard 2021 
PRIDE and FAITH in our students.